2023 Year-End Home Price Forecasts
Last year, housing experts projected a decline in home prices by the end of 2023, but that didn't happen; inventory was just too low. Notable Chief Economist Selema Hepp stated, "... overall home price appreciation for 2023 is exceeding many initial expectations." That is apparent. SVP and Chief Economist of Fannie Mae, Doug Duncan said, "housing demand remains resilient, which continues to butt up against the near-historically limited supply of existing homes for sale." This is great news for homeowners! The market remains strong. Whether you are a current homeowner or deciding whether to purchase real estate, the upward trend continues, showing growing equity.
Here are the 2023 forecasts as of 12/2022 verses current forecasts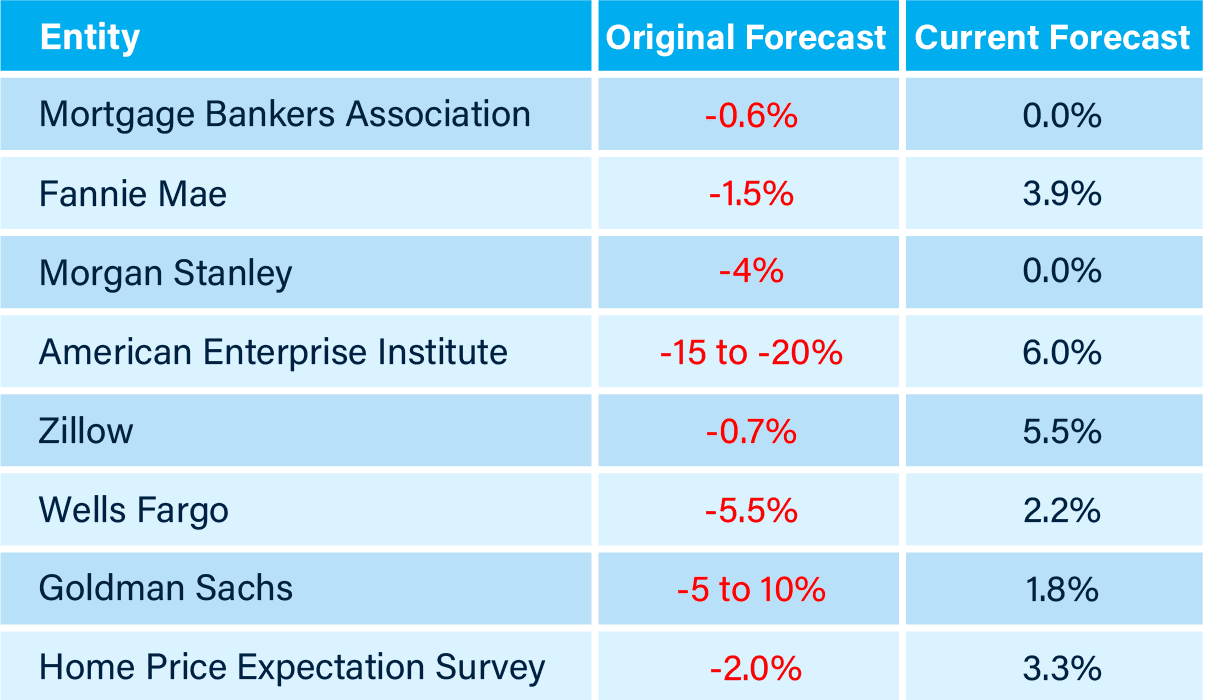 While it's normal for experts to re-forecast throughout the year, the good news for 2023 is that prices are no longer projected to decrease. Let's connect so you know what's happening with home values in our local area and what that means for you!